For Queer Women, By Queer Women
A space for you, as an LGBTQ+ woman, to say, "F*** the Hustle Culture," and embody soul-full living with your rainbow vibes intact.
Learn how to ditch the Hustle Culture in your way, in community, so you can live, work, and have fun, with holistic balance while existing in this hectic world.

Join live events, get encouragement and accountability, resources, and community-based support for $27/month (USD).

Not only is the Hustle Culture exhausting, but when we're queer (and here) it feels like we have to work harder at "the game."
Many of us Rainbow Rebels — myself included — have dealt with:
Only being embraced by those who "get us"
The struggle to feel like we matter in a world that wasn't designed for us
Sheer loneliness and being "the only one," or a rarity, in our work or home places outside of Pride month
I promise: it's not just you.
In the WWC, you don't have to explain yourself or why you're ready to break free and live soul-fully vs. being limited by a mold you don't fit in.

You'll be in a space that helps you let the hustle go and you won't be doing it alone.
Welcome, Sib, to the Wise Woman Community (WWC)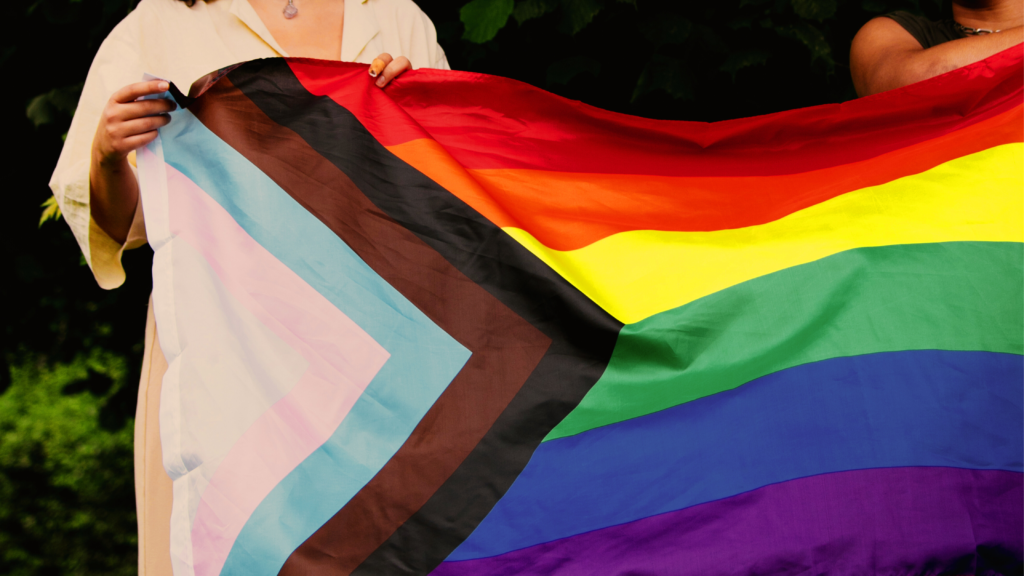 When You Become a Member of the WWC...
You'll get access to resources, events, and the support, that you're craving to help you de-hustle so you can not only embody soul-full living, but you can embody a life that supports your whole self!
(with rainbows, of course)
Here Are the Vibes & Tools That Await You: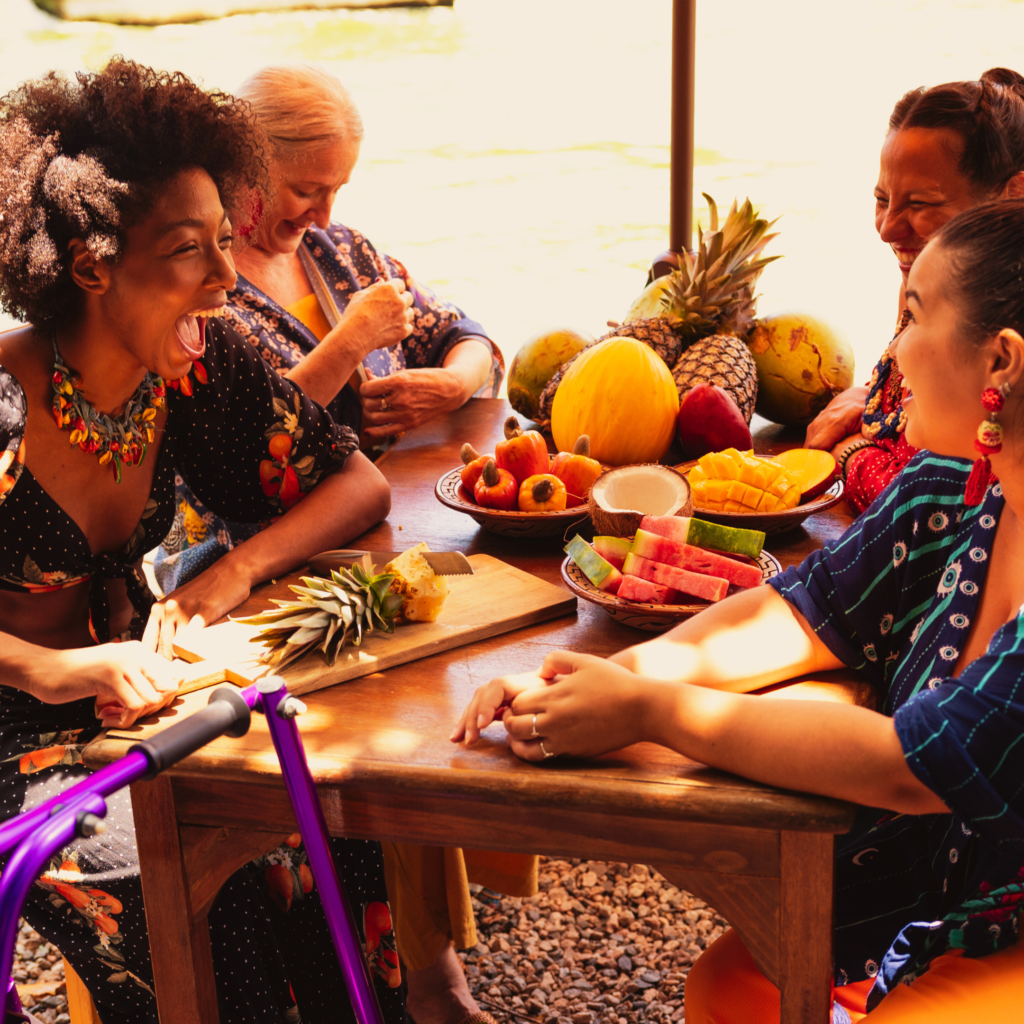 Live Virtual Events Almost Every Week of the Month
Goals, goals, goals… We know what they are: sometimes we love them and sometimes not so much. In the WWC we talk about one key method for goal-getting (and no, it's not by doing more).
Some events are about goals and accountability, others about celebration and coming together just because. Join when you can and I'll show up for you every step of the way!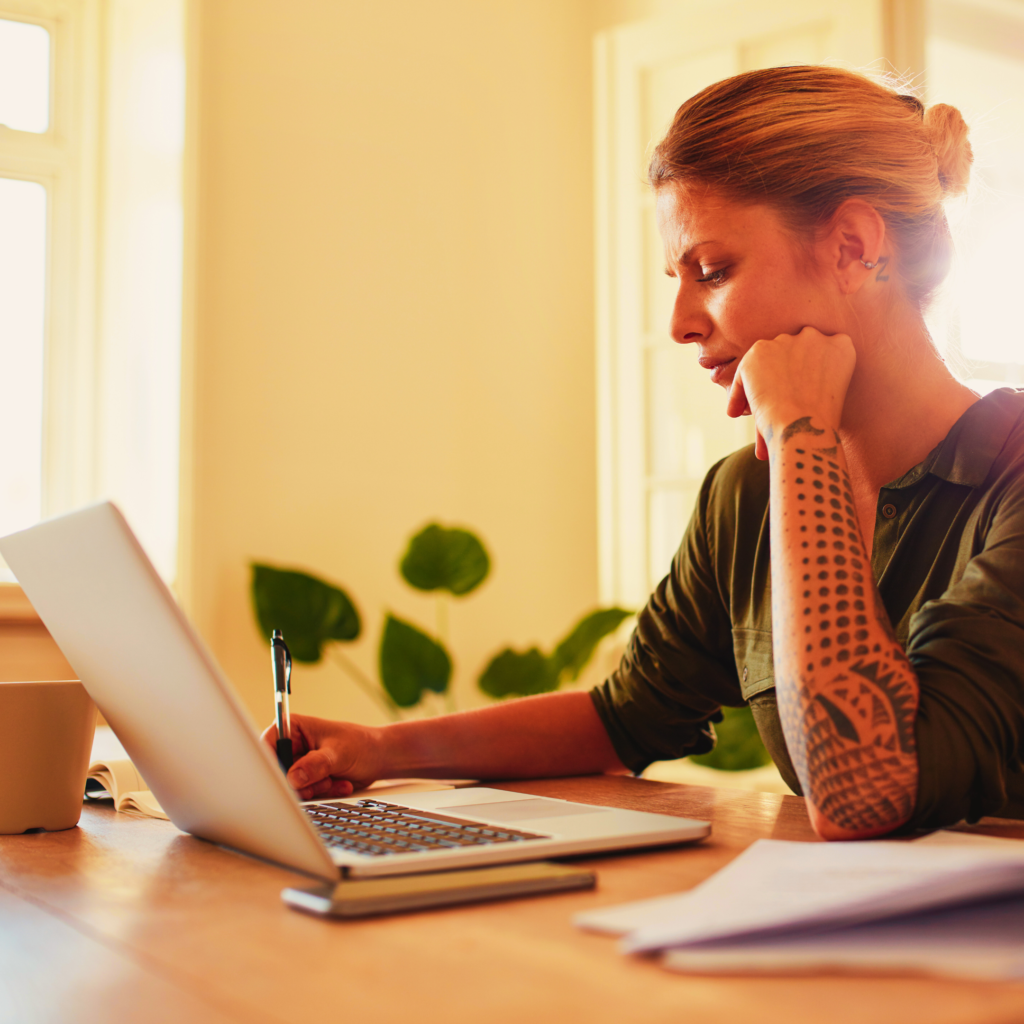 Resources and Recordings for WWC Members Only
Because we're de-hustling, come to events if they fit your schedule and resources (a.k.a. energy, time, and how many spoons you have). Depending on the event, there will be recordings. And nobody gets these recordings unless they're in the WWC!

And in the WWC, the resources will continue to flow to fit varying styles of input: audio clips, workbooks, and opportunities for reflection.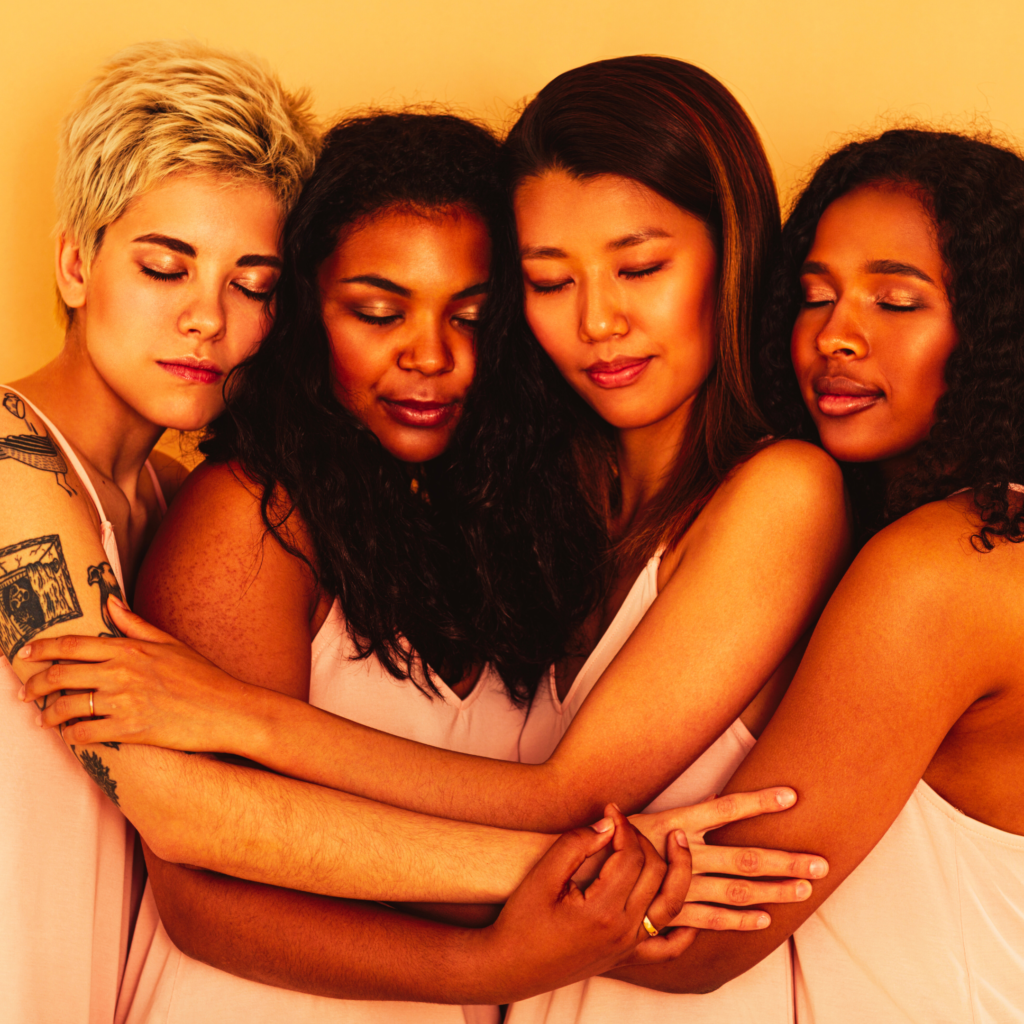 A Private Community That is Only for LGBTQ+ Women
Before allies and advocates get upset by reading this, there's a valid reason for making this space for LGBTQ+ women only: we get to have a safe, no-need-to-explain community. There's no performative allyship and no need to hedge.
And that's important, especially as we de-hustle and de-condition, releasing patterns that don't serve us any longer.
So, if you identify as an LGBTQ+ woman, join us!
Visualize this: a space where you can come in rainbow everything (on your body or in your soul) and you can take a deep breath and...

Just. Be. You.
It's a Thursday around lunch time: join us for the monthly goals workshop so your weeks ahead can be both "slayed" the way you want them to be and you can celebrate, which is Hella important.
Picture feeling like your rainbow cup needs to be filled just by being around other LGBTQ+ women. We've got the water cooler, so come into the community for a pick-me-up.
Imagine months or years from now and you're embodying soul-full living.
You're embodying your very essence and spirit in this hectic world.
And you're navigating the Hustle Culture saying, "Nah… I'm good."
(And then you throw rainbow confetti in the air…)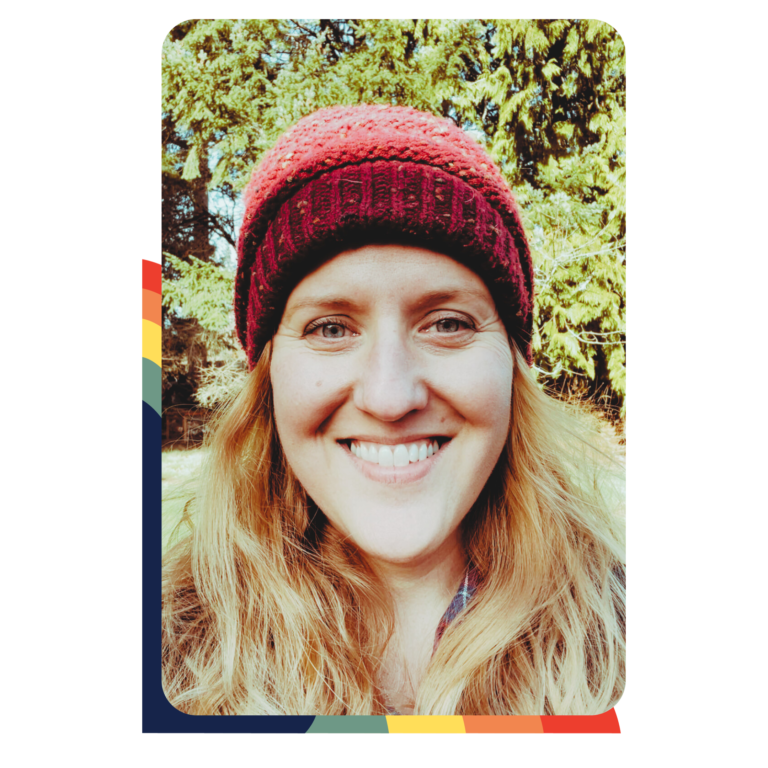 So, Who's the Soul Behind the WWC?
Hey, there!
I'm Virginia and the CEO/Founder of Feminine Sage Wisdom. FSW launched online in 2020 (yep, right before the pandemic) and it's been an organic, heart-opening ride since!
Through FSW I offer products and services, but in 2023 I knew something in my soul needed to be created: a community for, and by, LGBTQ+/queer women. Why? Because I am one and I remember, first, how lonely it is without a space to call your own, where you don't fit in. And, second, because I now know what it's like to have siblings in rainbow form and it's priceless!
To my fellow LGBTQ+ and queer women: I don't want you to experience the loneliness I did, and I also don't want you to keep grinding for others' missions and dreams. This is a place to de-hustle, as you pursue your goals while you celebrate your entire self, rainbow vibes and all!
And BONUS: When You Join Us...
You'll Get the Soul-Full Living Journal for FREE!
What Are Women Saying About Being in a Circle With Virginia and the W.W.C?
The Wise Woman Community is such a warm and welcoming space. The resources, workshops, and expert conversations have been amazing and it just keeps getting better month to month. There is so much value at an affordable price and I would highly recommend it to all LGBTQ+ women looking to make positive changes in their lives whilst also surrounding themselves with like-minded individuals to cheer you along the way.
It has been an absolutely enriching pleasure to not only have met Virginia, but to be a part of her community. As queer women, it's not always easy to find a place where I feel completely accepted, supported, empowered, and held accountable with love...Virginia holds such a gorgeous space for growth and evolution, and I wouldn't hesitate to recommend this experience to other queer folks looking for a more soul-full life!
So, Who Are the Perfect Members for This Space?
Those who identify as LGBTQ+ women.
We welcome those who are 21 to 101+. No, it's not a dating space; the age range is because we call this journey the Wise Woman Path.
"Type A" do-gooders and overthinkers.
We like to get shit done and be independent, but we're tired AF of doing it this way and know there's a better method to life-ing.
Queer women ready to chill and uplift others.
The WWC is full of like-minded and hearted women who want this world to be a better place and are actively doing the same in their own life.
Again, if you're not feeling the WWC after giving it a chance, you can cancel any time, plus there's a 7-day refund policy.
Questions? Let's Discuss...
You deserve to feel less lonely as a Rainbow Rebel. Get access to resources, siblings, and live events, that will help you de-hustle and embrace your essence.
Join us today!
© 2020-2023: Feminine Sage Wisdom, LLC – Theme design credit: OceanWP